Religious Runaway Will Be Returned To Ohio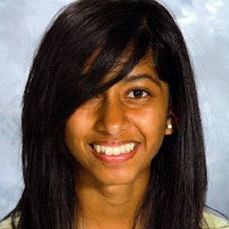 ORLANDO, FLA. -- An Ohio teenager who ran away to Florida after converting to Christianity will be heading back to Ohio, according to a ruling from an Orange County Circuit Judge.
Rifqa Bary, 17, had said she feared violence from her Muslim parents if they learned about her conversion.
Investigators, both in Florida and Ohio, said they turned up no evidence to support Bary's claims, nor did they find any evidence to support her later claims of abuse.
Investigators did say they found evidence that cast doubt on Bary's account of her travels from Ohio to Florida. That evidence included a bus ticket purchased for her by an individual using a fake name.
The Orange County Circuit Judge ruled that Bary should be sent to an Ohio foster home, as soon as some conditions are met.
The judge, in his ruling, said that the parents would have to provide papers demonstrating that they are legally in the U.S., and would have to guarantee that Bary can continue her education at a "virtual school" in Ohio.
http://bbn.frn.com/fis/storydisplay.asp?site=wsky&storyID=10005

_________________
We come to love not by finding a perfect person, but by learning to see an imperfect person perfectly

---
Permissions in this forum:
You
cannot
reply to topics in this forum