I don't know how many of you remember the Florida case of Willie Crain...convicted of the murder of Amanda Brown...This was a NO BODY case and a very unsettling one...It happened 11 long years ago in the Tampa Bay area....I just read that Amanda's dad is finally going to meet with the perp and might be able to find out what he did with Amanda's body...It has been speculated that he cut her up and used her for bait in his crab traps...The article can be read at:

http://www.tampabay.com/news/publicsafety/crime/amanda-browns-dad-seeks-a-measure-of-peace-by-meeting-her-killer/1050293

I'm sure the whole story of her tragedy can be found somewhere...I'm not too good on researching this stuff...Maybe someone out there knows how...This was a sorrowful story...

Estee




Posts

: 6002


Join date

: 2009-10-12


Age

: 77


Location

: Cozy little shack


Mood

:



Estee-this is so awful. I found this article which gives more details.
http://www.charleyproject.org/cases/b/brown_amanda.html

Julie

Admin




Posts

: 27931


Join date

: 2009-10-14


Age

: 29


Location

: buying balloons for eva's 69th birthday


Mood

:



This is sooo sad Estee! I hope he tells the dad what happened....RIP Amanda

Dis




Posts

: 1540


Join date

: 2009-10-13


Age

: 48


Location

: Somewhere in fantasy land havin a blast with Jules and eva :)


Mood

:



Thanks Jules...I knew someone would find it..I had followed this case when it happened...It was so horrible, I haven't been able to eat crab since...unless they were from out of state or the east coast...

Estee




Posts

: 6002


Join date

: 2009-10-12


Age

: 77


Location

: Cozy little shack


Mood

:



Estee, thanks for bringing this to light. I had never heard of Amanda's story. I hope her father gets some answers to his questions after all of these years of wondering and mental anguish. My heart goes out to him, bless little innocent Amanda.

Piper




Posts

: 10277


Join date

: 2009-07-12


Mood

:



Crain still maintains innocence in letter, wants name cleared
http://www2.tbo.com/content/2009/dec/22/crain-still-maintains-innocence-letter-wants-name-/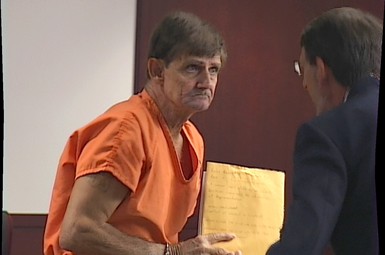 TAMPA - Death row inmate Willie Crain Jr., convicted of murdering 7-year-old Amanda Brown more than a decade ago, said he is going to die soon and wants his name cleared before then.

Crain maintained his innocence in a 16-page letter a reporter received today.

"The real person or persons that took Amanda Brown is still out there with her," he wrote.

Crain said he doesn't think he will see the day when his name is cleared.

"I have the evidence here in my cell," he wrote. "I just don't know how to spell and right the right word down to the right people to get people to look at this evidence. See I'm not the person that took Amanda Brown. This evidence was withheld from my jury in my trial."

He wrote that he learned about two years ago that he has lung cancer. He said he "will not be here on Earth much longer." Every time he sees the doctor, he wrote, he signs paperwork saying he doesn't want to be treated.

Crain's letter came in response to a query by a reporter about two letters Crain recently sent for Roy Brown, Amanda's father.

In the first letter Crain sent for Brown, he said he was innocent and that he and Brown should meet. The letter was dated Sept. 11 -- the 11th anniversary of Amanda's disappearance in 1998. In the second letter, Crain said he had been railroaded by the system and the two men should work to help get him out from behind bars.

Brown said the content of the letters caused him tremendous stress, prompting an emergency room visit.

After learning of the letter received today, Brown said he remains convinced that Crain killed his daughter.

"Amanda's gone. There's nothing I can do about it," Roy Brown said. "He's the only one who knows what happened to her. And if he doesn't step up to the plate, I guess I'll never know."

Brown believes Crain is lying about having cancer so people feel sorry for him.

"I've got emphysema," Brown said. "That's probably what he's got."

After receiving the first letter from Crain, Brown sent an e-mail to the Department of Corrections, requesting to meet with Crain. His request was denied because of security concerns.

Brown held a press conference this month to say Crain should stop writing to him and instead should tell law enforcement or the media what happened to Amanda.

In the letter received today, Crain, 63, wrote that he didn't mean to cause Roy Brown pain by writing him letters. He said he knows Brown has been through too much already by losing his daughter.

According to testimony and authorities, Crain, a convicted pedophile, met Amanda's mother two days before the girl disappeared. He ate dinner with Kathy Hartman and her daughter on Sept. 11, 1998, then gave Hartman $100 and five Valiums. They returned to Hartman's home on Old Hillsborough Avenue, and she invited him to spend the night.

Crain slept in the bed next to Hartman and Amanda. When Hartman awoke, Crain and Amanda were gone.

Prosecutors said Crain, a commercial crab fisherman, probably threw the child's body in Old Tampa Bay.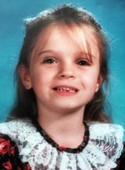 Amanda Brown

_________________
We come to love not by finding a perfect person, but by learning to see an imperfect person perfectly

---
Permissions in this forum:
You
cannot
reply to topics in this forum