Remains found in search for missing lotto winner
Plant City, Florida - Investigators searching for the body of a missing lottery winner from Polk County have found remains on a property off Highway 60 near Plant City.
"Its going to be a long process as far as the identification," Hillsborough County Sheriff David Gee said. Gee said the body had been there for some time.
The body will be removed overnight. The medical examiner will have to determine if the remains are that of Abraham Shakespeare.
The remains were found under a 30' x 30' concrete slab.
On Wednesday afternoon a large excavator began breaking up a cement slab in back of the house. According to county records, the house is owned by Shar Krasniqi. Judd has called Krasniqi the boyfriend of DeeDee Moore.
Moore befriended Shakespeare and Judd says Moore acquired nearly $2 million worth of Shakespeare's cash and assets. Shakespeare was last seen in April and Moore is considered a "person of interest" in his disappearance.
"She has a lawyer and is not cooperating at this time," Judd says of Moore.
Friends say Shakespeare used to come to a neighborhood food market nearly every day just to chat and hangout with friends. Those visits continued even after he took a lump sum payout of $17 million from the lottery.
"He didn't dress fancy. He did things out of the kindness of his heart and I think people took advantage of that," says friend Terry Denson.
Shakespeare hasn't been seen since April 2009 and while his friends long for answers, with investigators digging for a body, they dread the answer they might just get.
Thomas admits, "It doesn't seem or look good right now."
http://www.wtsp.com/news/local/story.aspx?storyid=123784&catid=8

_________________
We come to love not by finding a perfect person, but by learning to see an imperfect person perfectly
http://www.cbsnews.com/blogs/2010/01/29/crimesider/entry6155102.shtml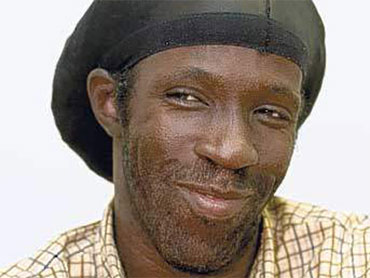 January 29, 2010 3:16 PM
PLANT CITY, Fla. (CBS/AP) The family of Florida lottery winner Abraham Shakespeare has probably been dreading this day since they reported him missing last November.
The Hillsborough County Sheriff's office confirmed Friday that remains found a day earlier were those of Shakespeare. Police used fingerprints to identify the 43-year-old truck driver's assistant who won a $31 million lottery jackpot in 2006.
The body was found in Plant City, about 25 miles northeast of Tampa, at a home connected to Dorice Moore, a woman who had befriended him and now lives in the $1 million home he bought with his winnings.
Police have named Moore a "person of interest" in Shakespeare's disappearance but she has not been charged.
In 2006, Shakespeare opted for a lump sum payment of nearly $17 million. He had been missing since April 2009, but his family didn't report it until November.

Justice4all

Admin




Posts

: 9745


Join date

: 2009-07-02


Age

: 43


Location

: Michigan


Mood

:



From everything I've read about this case, he was very giving and many people took advantage of him. It's a shame what greed will lead to. It's so senseless. The lottery winning brought him nothing but grief and eventually his murder.
The remains were found at a home owned by the boyfriend of Dorice Moore. Polk County Sheriff Grady Judd has previously called Moore a "person of interest," though she has not been charged. Judd has characterized the case as a homicide.
On Dec. 5, Moore told The Ledger newspaper that she helped Shakespeare disappear, but now wants him to return because detectives were searching her home and car and looking for blood on her belongings.
Judd has said Moore transferred more than $1 million from Shakespeare's bank account into hers. She said the money was a gift.
Shakespeare had a criminal record that included arrests and prison time for burglary, battery and not paying child support. He used his winnings to buy a Nissan Altima, a Rolex from a pawn shop and a $1 million home in a gated community — but the money quickly caused him more problems.
A former co-worker sued him in 2007, accusing Shakespeare of stealing the winning ticket from him. Six months later, a jury ruled the ticket was Shakespeare's. And his mother, Elizabeth Walker, has said others were constantly asking Shakespeare for a piece of his fortune.
Not long after he bought the million-dollar home in early 2007, he was approached by Moore, family and sheriff's officials have said. She became something of a financial adviser, and property records showed that her company bought Shakespeare's house in January 2009.
http://www.nydailynews.com/news/national/2010/01/29/

Piper




Posts

: 10277


Join date

: 2009-07-12


Mood

:



---
Permissions in this forum:
You
cannot
reply to topics in this forum