Posted by Carlin DeGuerin Miller
March 15, 2010 6:00 AM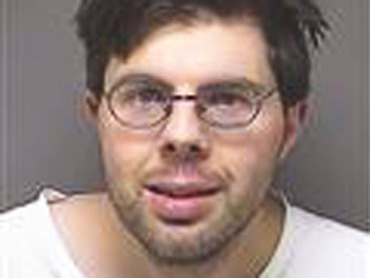 DENTON, Texas (CBS/AP) A Dallas County woman says she answered a Craigslist ad seeking a female singer for a Christian band - and got a stalker instead.


The woman, from Denton, Texas, outside Dallas, said after she responded she started to get explicit and threatening texts from the man who posted the ad, according to CBS affiliate KTVT.


The post, which police traced to one Jeremy Daniel Wicker, read "I am looking for a female lead singer for a new Christian band in Denton."


The respondent, named Sherrey, told KTVT that after her initial phone call to Wicker, he sent her a text message that said, "Just got home from the Fry Street bars. What are you going to be wearing for me when you sing for me?"


Sherrey said her fiance wrote back and the texts got worse and more explicit. Over the next two days, she and her fiance say they received more than 50 texts from Wicker, including:


"I want your wife hurt bad."

"I'm outside."

"I have the apartment number."

"Don't make me do it."


Police easily tracked down Wicker through his phone number and say he is a registered sex offender who recently reached a plea deal on a third-degree felony charge of online solicitation of a minor, according to court records. The victim was 14 years old.


Police are now charging Wicker with harassment and terroristic threats for his text messages. When asked to recite what he wrote, Wicker told police, "I'm going to kill you or could hurt you or I want to hurt you. Then I said I'm outside."


Wicker also said he has been diagnosed with Asperger's Syndrome - a social disorder.


When KTVT asked Sherrey what she thought about Wicker she said, "creep is the main thing that comes to mind. I mean not only is he targeting females, but to lure someone in because of their faith. That just seems so wrong."
http://www.cbsnews.com/8301-504083_162-20000382-504083.html

Justice4all

Admin




Posts

: 9745


Join date

: 2009-07-02


Age

: 43


Location

: Michigan


Mood

:



This guy scares the hell out of me. He doesn't belong loose, out on the streets - he needs a mental facility for a long long lockup.

Cali




Posts

: 2968


Join date

: 2009-10-21


Age

: 81


Location

: California


Mood

:



Asperger's Syndrome doesn't mean this guy is nutz...I know several people with this disorder and they are basically antisocial...I don't think they could stand to hurt someone let alone be in close enough proximity to have physical contact...This guy may have Asperger's but something else is going on to cause him to be the way he is...Who knows...Brain Tumor or something else that could reflect on his behavior...maybe even a STD of some sort...

Estee




Posts

: 6002


Join date

: 2009-10-12


Age

: 77


Location

: Cozy little shack


Mood

:



I have to tell you something that really opened my eyes to these Craigslist crimes. I posted legitimate job openings on Craiglist recently. I did not post the company name, more or less it was a blind ad. The interested parties submit their interest or resume. In turn, I would receive the messages from the interested applicants. I was astonished at the information people gave freely, having no idea who was getting their personal information. I received close to 100 responses. Almost every single one of them forwarded resumes with home addresses, phone numbers and cell phone numbers. Many of them describing their current situation, work hours, what time they get home, etc. I could not believe it! Only a few just said they were interested and submitted only a phone number or email. I told my boss.....can you see the danger in this? I would never respond to any listing on Craigslist. I'm sorry this psycho got a hold of this young woman. But I see how it happened. And proves to me how deadly this Craigslist service can be.

Piper




Posts

: 10277


Join date

: 2009-07-12


Mood

:





Similar topics
---
Permissions in this forum:
You
cannot
reply to topics in this forum