Tish asked me to post this for her since her wouldn't be able to be on tonight.....

Cops: N.J. teen sold stepsister, 7, for party sex
Trenton mayor calls crime "sickening," says cases among worst he's seen

By Beth DeFalco
updated 2:19 p.m. ET, Wed., March. 31, 2010

TRENTON, N.J. - A 15-year-old New Jersey girl set up her 7-year-old stepsister to have sex with as many as seven men and boys at a weekend party near their home and also accepted money for herself, police said.

Trenton police Capt. Joseph Juniak said Wednesday that the older girl started by taking money to have sex with several men at a party in a high-rise apartment. The teen then gave some of the money she had collected to the younger girl to let the men start touching her, Juniak said.

"It went from touching to straight out assault and rape," Juniak said. "They threatened to kill her if she screamed or told anyone."

The child later put on her clothes and left the apartment; her sister stayed. Two women found the child crying outside the apartment and walked her home.

The teen is charged with aggravated sexual assault, promoting prostitution and other crimes. Her name was not released because of her age. She was being held in a juvenile detention facility.

A spokeswoman for the county prosecutor's office, Casey DeBlasio, said prosecutors would seek to have the teen tried as an adult.

Police believe as many as a dozen people were at the party. They are trying to track down the men and boys who attended and additional arrests are expected.

Police said the girls were outside Sunday afternoon in the neighborhood when the 15-year-old ran into two young men she knew who invited her to a party at the apartment. Rather than leave the 7-year-old behind, the teen took her along.

At the party, the 15-year-old starting having sex with several of the men for money and then gave the younger girl some cash to let a group of men touch her, Juniak said. He would not say how much money was exchanged.

The girls' parents reported them missing late Sunday afternoon. Police had just arrived at the home when the 7-year-old returned, Juniak said, and told her parents what happened.

The child was treated at a hospital, and police said child protective services is working with the family to get her psychological help.

'Can't imagine the horror'
Trenton Mayor Doug Palmer called the crime "sickening" and said it was among the worst he's seen in his 20 years as mayor.

"The police are taking this personal," the mayor said. "I know there's a place in hell for all the people that participated in this, and I'm sure they will get there."

"Personally as a father with a 7-year-old daughter, I can't imagine the horror," Palmer added.

The apartment building where the assault took place, Rowan Towers, sits in the shadow of the Statehouse and is well-known to police, who are hired by the building to handle security at night from 5 p.m. to 3 a.m. Last week alone they responded to a home invasion there and shots fired outside the building.

Many of the apartments are vacant. The renter of the 13-floor apartment where the party was held had not been home for quite a while, and investigators were trying to find out how the partygoers got in, Juniak said.

Juniak indicated that the 15-year-old previously had contact with child services, but he declined to elaborate or discuss the family's makeup, except to say the girls "considered themselves sisters."

http://www.msnbc.msn.com/id/36119350/ns/us_news-crime_and_courts/
_________________
Updated 1/22/11

Snaz




Posts

: 4972


Join date

: 2009-07-11


Location

: Florida


Mood

:



This is just horrible, that poor little girl. It sounds as if the 15 year old sister was experienced in this type of behavior (sex for money). I'm glad she's been charged and I'm sure they'll be able to track all these men down as well. I agree with the mayor, there's certainly a place in hell for all involved. The 7 year old will carry this with her all of her life.

Piper




Posts

: 10277


Join date

: 2009-07-12


Mood

:



Thank you Snaz for posting!!

I just can't believe this story!! I can't imagine what those parents must be feeling that they are no doubt torn between loving both girls, but at the same time sickened at what this older sibling did to her younger sister (step sister or not) This 15 yr old was OBVIOUSLY not mature enough to be left in charge of her little sister anyway - did the parents not recognize that or just not care??
I just read an update on this story - there were 27 arrests made in the apartments where this little girl was gang raped - they are at this time unrelated and the sweep was planned before this happened, but they mayor says that they are trying to find out more info from these ppl as to what was going on. Apparently, no one is talking....

http://www.msnbc.msn.com/id/36134587/ns/us_news-crime_and_courts/
This is totally sick. I hope they track all those men down and throw away the key.

Justice4all

Admin




Posts

: 9745


Join date

: 2009-07-02


Age

: 43


Location

: Michigan


Mood

:



another disturbing thing to me is that they repeatedly say "men and boys" - were there boys involved at the prodding of men?? because if so, I'm going to go out on a limb here and say that if boys were being encouraged to engage in this activity by older men, in my mind, they may be victims as well - i think that is also something that needs to be looked at!
As if there isn't enough danger out there by child molesters, now there is danger as well from family members of child victims. Poor little girl....I hope she gets enough help to deal with this trauma.

Cali




Posts

: 2968


Join date

: 2009-10-21


Age

: 81


Location

: California


Mood

:



Man Arrested in Connection with Gang Rape of 7-Year-Old

Posted by Edecio Martinez
April 2, 2010 1:02 PM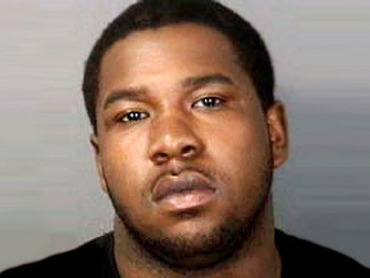 TRENTON, N.J. (CBS/AP) Police have arrested Gregory Joseph Leary on charges that he had sex with a 15-year-old girl. The 15-year-old is herself accused of selling her 7-year-old stepsister to a group of men who gang raped her.

Leary was booked Wednesday night on charges of statutory rape and endangering the welfare of a child. Under New Jersey law, the 15-year-old is too young to consent to sex.

Leary was being held Thursday in jail on a $200,000 cash bond.

Police said they are investigating whether Leary was involved with the rape of the 7-year-old at a party Sunday night in a public housing apartment building.

On Thursday morning, police arrested 27 people on unrelated outstanding warrants during a sweep of Rowan Towers. Capt. Joseph Juniak said the raid was planned before the girl's attack but that it was "somewhat beneficial for investigators" looking into the child rape.

Police believe as many as a dozen people were at the party and said that everyone in the apartment when the rape occurred could be legally culpable.

At the party, the 15-year-old starting having sex with several men for money and then gave the younger girl some cash to let a group of men touch her, police said. It soon escalated to rape and the men threatened to kill the child if she screamed or told anyone, according to police.

Police are reviewing surveillance videos at the complex.

According to police, the teenager and the 7-year-old were outside in the neighborhood Sunday when the older girl ran into two young men she knew who invited her to the party. The 7-year-old wanted to tag along because she was worried about the older girl's safety.

The 7-year-old later put on her clothes and left the apartment; her older sister stayed. Two women found the child crying outside the apartment and walked her home.

The teenager's name was not released because of her age, but the county prosecutor plans to ask the court to try her as an adult. It was not clear who was representing the girl in juvenile court.
http://www.cbsnews.com/8301-504083_162-20001639-504083.html

Justice4all

Admin




Posts

: 9745


Join date

: 2009-07-02


Age

: 43


Location

: Michigan


Mood

:



5 charged in New Jersey child rape case

April 3, 2010 9:54 p.m. EDT




(CNN) -- Police in Trenton, New Jersey, on Saturday announced more arrests in the case of a 15-year-old girl who allegedly allowed men to have sex with her and her 7-year-old stepsister for money.

Two men and three boys, ranging in age from 13 to 20, have been charged with aggravated sexual assault and endangering the welfare of a child, Trenton Police Director Irving Bradley said at a news conference Saturday evening.

Gregory Joseph Leary, 20, was arrested and charged Thursday. Police announced the arrest and charges against Tiemear Lewis, 19, on Saturday. Both men are from Trenton.

Police also announced charges against the juveniles, ages 13, 14 and 17 on Saturday. Their names are being withheld.

More arrests are expected in the case, authorities said.

Police say they believe as many as seven men and boys paid for sex with the two girls during a party Sunday night.

"We're not finished because everyone that is responsible is still not arrested," Trenton Mayor Douglas Palmer said. "The police will not rest until we get every individual who was involved in this,"

Officials say the 15-year-old was baby-sitting her stepsister on the afternoon of March 28 when she encountered two males who invited her to "hang out" with them. She agreed and brought the 7-year-old along to an apartment.

The 15-year-old first agreed to have sex with the men for money, Trenton police Capt. Joseph Juniak said. She then gave the men permission to "touch" the 7-year-old, he said, adding that it's likely the 15-year-old gave the 7-year-old some of the money she had received.


Molestation of the 7-year-old "quickly escalated to rape," Juniak said. The men held her down and said they would kill her if she screamed, he said.

The 7-year-old was found after she left the building by two women who escorted her home, according to police.

The older girl is charged with aggravated sexual assault, criminal restraint, endangering the welfare of a child, and promoting prostitution, police said.

The case outraged the Trenton community and put authorities under immense pressure to make arrests.

Early Thursday morning, police conducted a raid at Rowan Towers, the public housing apartments where the assault occurred, and arrested 27 men and women on outstanding warrants from unrelated cases. Some residents said they were upset and frightened by the raid, but that it was time police started paying attention to the building.

Several Rowan Towers residents said the empty apartment where the attack occurred was known as a place "where trouble happened." One elderly female resident said groups of young men and women would go there and hold drug- and alcohol-fueled parties "at all hours of the night."

Trenton authorities said Saturday that the cooperation of community members was key to making the arrests.

"People came forward to get justice for this innocent 7-year-old angel who was brutally gang-raped by a bunch of pedophile animals," Palmer said.


http://www.cnn.com/2010/CRIME/04/03/new.jersey.child.prostitution/index.html?hpt=T2

Piper




Posts

: 10277


Join date

: 2009-07-12


Mood

:



Stunner in Alleged Gang Rape of 7-Year-Old: Child's Stepdad Defends Suspects

TRENTON, N.J. (CBS/AP) The case of a 7-year-old girl who was allegedly gang-raped in a terrifying sex party took a strange turn when the victim's stepfather said that three of the five accused men had nothing to do with it and instead tried to help the girl.

"These three had nothing to do with nothing," the stepfather said of Gregory Leary, 20, Timear Lewis, 19, and a 17-year-old whom police have not identified. "I don't know why they locked them up."

The stepfather was summoned to the courthouse by family members of the suspects, for what seems to be a rather strange alliance.

"Please tell them my son did not do this," Tracy Lewis said. "He was there but he didn't touch anyone."

In all, five men and boys have been arrested on suspicion of raping the girl. The other suspects are ages 13 and 14. The 15-year-old stepsister of the victim also has been charged with promoting prostitution.

Police say there is DNA evidence of the crime, but the prosecution may hinge on the word of the little girl, her troubled stepsister and the other men and boys who watched the crime.

According to police, the 7-year-old was prostituted out by her 15-year-old stepsister, who watched as she was raped by as many as seven men and boys at a party at the Rowan Tower apartments on March 28. As many as a dozen people were at the party, held in a vacant apartment in the crime-plagued public housing complex not far from the New Jersey Statehouse, said police.

Leary is charged with aggravated sexual assault and endangering the welfare of a child. He made his first court appearance Thursday and was ordered held on $500,000 bail. He is also accused of statutory rape; police and his attorney say he has admitted having sex with the 15-year-old.

Leary denied having sex with the younger girl, according to officials. His lawyer suggested Thursday in court that the child had been pressured to make up the story.

However, according to officials, several witnesses at the party told police they saw Leary "on top of the 7-year-old," raping her.

http://www.cbsnews.com/8301-504083_162-20002113-504083.html

Justice4all

Admin




Posts

: 9745


Join date

: 2009-07-02


Age

: 43


Location

: Michigan


Mood

:





Similar topics
---
Permissions in this forum:
You
cannot
reply to topics in this forum