Authorities look for girl who could be with sex offender

by Elizabeth Dunbar, Minnesota Public Radio,
Madeleine Baran, Minnesota Public Radio
April 8, 2010




St. Paul, Minn. — Authorities in Minnesota are looking for a 6-year-old girl they believe is with a sex offender from Michigan.

Police officials suspect that Willie Porter III, a 37-year-old sex offender, is traveling in Minnesota with six-year-old Faith Lee Quigley and her mother.

Detective Darin Hunter, of the Escanaba Police Department, said the girl's mother, Heidi Quigley, has dated Porter in the past. A court order forbids Porter from having any contact with the girl and her mother.

Hunter said Porter stopped communicating with his parole officer about three weeks ago. At the same time, Faith Quigley stopped showing up for class.

Porter has three outstanding arrest warrants. He was convicted in 2003 of three separate sexual crimes involving children from ages 13 to 16. As part of his parole, Porter is not allowed to have contact with minors.

Hunter expressed concern about the safety of the six-year-old, and said the department hopes her mother will contact police to inform them of their whereabouts.

Authorities are asking people to call police if they see a 1995 blue Chevy Lumina with Michigan plates and license number CBW-6639.

Faith Quigley has sandy colored hair and blue eyes. She is about 3'5" tall and weighs 45 pounds.
http://minnesota.publicradio.org/display/web/2010/04/08/missinggirl/
Last edited by Justice4all on Sun Jul 04, 2010 1:34 am; edited 1 time in total

Justice4all

Admin




Posts

: 9745


Join date

: 2009-07-02


Age

: 43


Location

: Michigan


Mood

:



There's a very good reason there is a court order forbidding him to be around Faith or the mom. I hope Faith is found quickly and safe.

Piper




Posts

: 10277


Join date

: 2009-07-12


Mood

:



Missing Escanaba mother and daughter found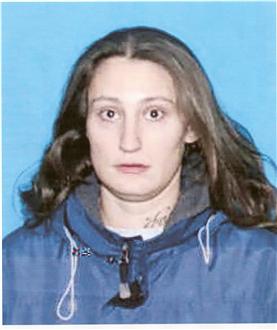 ESCANABA -- Friday April 9, 2010, 3:55 p.m.

A missing Escanaba woman and her six-year-old daughter have been found.

According to Escanaba Public Safety, 32-year-old Heidi Quigley and her daughter, Faith, had been missing for three to four weeks. Heidi Quigley was apparently in a relationship with Willie Porter III, who is a convicted sex offender.

Detectives obtained information which lead them to a grocery store in St. Paul, Minnesota, where all three subjects had been spotted Thursday night. Authorities followed up on that information and found the vehicle that Porter had been seen driving. Friday, police apprehended the vehicle occupied by Heidi, Faith and Porter.

Heidi and Faith were unharmed.

Willie Porter III has been taken into custody.
http://www.uppermichiganssource.com/news/story.aspx?id=441611

Justice4all

Admin




Posts

: 9745


Join date

: 2009-07-02


Age

: 43


Location

: Michigan


Mood

:



Hopefully he didn't harm this little girl. Just another one of those women who put their own sexual desires ahead of their precious babies.

_________________
"Children are the hands by which we take hold of heaven" -----Henry Ward Beecher


sitemama

Admin




Posts

: 29862


Join date

: 2009-07-09


Age

: 76


Location

: Caldwell/Catawba County, NC


Mood

:




---
Permissions in this forum:
You
cannot
reply to topics in this forum