Natascha Kampusch reveals horror of living in a dungeon
By Rob Hastings
September 6, 2010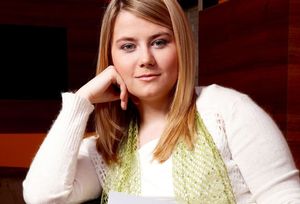 Natascha Kampusch, the Austrian girl who was imprisoned for eight years and systematically tortured after being kidnapped on her way to school at the age of 10, has revealed shocking details of her ordeal for the first time.
In her book, 3096 Days, Miss Kampusch tells how she was kept in a "hermetically sealed" dungeon, beaten "black and blue", forced to sleep manacled to her captor and tried taking her own life because she saw it as her only means of escape.
She disappeared while on her way to school in 1998 and only escaped the clutches of Wolfgang Priklopil, a communications technician, in August 2006. She managed to distract him with the noise of a vacuum cleaner as he took a phone call, then ran to a nearby house to raise the alarm. A week later, Priklopil, 44, committed suicide while on the run from the police by jumping in front of a train.
Read more: http://www.independent.co.uk/news/world/europe/natascha-kampusch-reveals-horror-of-living-in-a-dungeon-2071447.html

Justice4all

Admin




Posts

: 9745


Join date

: 2009-07-02


Age

: 43


Location

: Michigan


Mood

:



What a terrifying ordeal for this poor girl! It's sad that even though he is dead, he still has a hold of her life.
_________________
This site feels like running free on a playground on a sunny day with the wind in your hair and the birds chirping around you!~~eva
Oh yeah, life goes on, long after the thrill of livin' is gone.~~~JM

Julie

Admin




Posts

: 27936


Join date

: 2009-10-14


Age

: 29


Location

: buying balloons for eva's 69th birthday


Mood

:



wow .. what an amazing story.. Natascha has a look of confidence which I think is very hopeful she will get thru this horrible ordeal and be able to lead somewhat of a normal life. Personally, I am glad the pig did himslef in... Not for his sake ..but for Natascha's .. To think she wud be int he same position as Jaycee and her kids is awful... I wish the G's thru themself under a bus too.. It may have been easierdown the road for these victims..

Its stories like these that offer hope to the families of missing children, and on the other hand maybe even dread...

I cant imagine wondering if my child may be alive out there only to be raped and beaten daily...I really dont know..

Thankfully Natalie had the courage to escape.. I also wonder how many stories like this there are...

I also wonder this....

We hear about remains that are unidentified and sometimes never claimed or identified..

It just occurred to me that they cud be the remains of ppl who were abducted at a young age who have now become a liability to an aging/ailing perp who too them...

I cant imagine DNA from every family of everhy missing child is in a data bank, although I hope there is a pprogram being considered..


Similar topics
---
Permissions in this forum:
You
cannot
reply to topics in this forum