Mom of hidden kids was also a missing person

ELIZABETH EVANS -- The York Dispatch
Updated: 11/09/2010 01:35:09 PM EST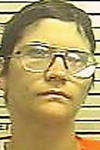 ~Snipped~

A woman accused, along with her boyfriend, of isolating their five children from the world and raising them in squalor in part of a dilapidated York City building was a missing person for years, police said.

Louann E. Bowers was 16 years old and living with her family in York County when she ran away from home, state police Trooper Bradley Dunham said. She was reported missing June 8, 1993.

Police believe she ran away with her uncle by marriage, Sinhue A. Johnson, Dunham said. Johnson - her co-defendant - was 28 at the time.

~Snipped~

But less than three months later, on Aug. 28, 2009, York City Police Detective First Class Dana Ward and a York County Children and Youth Services caseworker tracked down Bowers and her five children in an East York motel room.

The child-welfare agency, acting on an anonymous tip, had been searching for the children of Bowers and Johnson since 2003. In 2009, caseworkers notified city police, who joined the search.

"No one knew they existed," Ward said.

Squalor: The children range in age from 2 to 13 years old. They have no birth certificates, were never enrolled in school, never received medical care or vaccinations and had no documentation to prove they existed, police allege. For years, they lived in squalor at 734 S. Duke St. with no heat, no electric service, no water, no functioning toilet and a leaky roof, court documents allege.

Ward said they lived in one filth-covered room of the house, which is now condemned, and apparently used plastic sheets to gather - and use - rainwater leaking through the ceiling.
The children are now in foster care, enrolled in school and receiving medical attention, Ward said.
Read more: http://www.yorkdispatch.com/ci_16562781

Justice4all

Admin




Posts

: 9745


Join date

: 2009-07-02


Age

: 43


Location

: Michigan


Mood

:



Woman sentenced for hiding 5 kids from the world

ELIZABETH EVANS The York Dispatch
Updated: 06/22/2011 03:53:39 PM EDT

A woman who hid five of her children from the world and allegedly allowed them to live in squalor apologized in court for her "selfish" actions and said she wants to prove to her children -- and to the world -- that she's a good mother.

Louann Bowers, 34, appeared in York County Court on Wednesday afternoon and was sentenced to 11½ to 23 months in prison, followed by 23 months of probation, for endangering her five oldest children. Her sixth was born in prison.

Defense attorney Ron Gross said Bowers has been locked up for nearly 11½ months already and will likely be released soon, perhaps as early as the end of June.
"Now she needs to face the world," he said. "That's going to be the challenge."

Bowers told presiding Common Pleas Judge Richard K. Renn she hid from the world because she ran away from home at the age of 16.

"I was abused as a kid," she said, and watched her father beat her mother. "I was terrified of my father. ... He always said I was his 'failure.'"

Read more: http://www.yorkdispatch.com/ci_18329666?

Justice4all

Admin




Posts

: 9745


Join date

: 2009-07-02


Age

: 43


Location

: Michigan


Mood

:





Similar topics
---
Permissions in this forum:
You
cannot
reply to topics in this forum