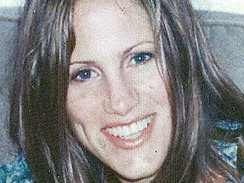 Tina Adovasio Missing: Police search for New York mother of four, missing almost a week
March 16, 2011 12:13 PM
CBS/WCBS) NEW YORK - Police are searching for New York mother Tina Adovasio, who was last seen at her Bronx home around 9 p.m. Friday night.
Tuesday night, investigators said the 40-year-old nurse and mother of four had an argument with her estranged husband -- former police officer Edwin Coello.
According to police records, four domestic violence complaints over the course of the couple's rocky marriage have prompted visits by police, CBS affiliate WCBS reported.
Neighbors who spoke with reporters expressed both hope and concern that Adovasio would return home.
"We heard the neighbors, this lady and the gentleman fighting here a couple of days ago," Ruben Cordero told the station. "I've heard them fighting constantly in the past few weeks."
"We hope there's a glimmer of hope in that she's still alive and it's not for a bad reason that she left her kids behind," another neighbor told WCBS.
Coello told police that he and his wife were having an argument about her coming home late when she took off. Police sources told the station that Adovasio has left the home following a fight in the past.
Adovasio is described as 5-foot-5 and 135 pounds with a slim build. She was last seen wearing a black jacket, blue jeans and Ugg boots.
Crime scene investigators continue to comb the apartment to collect evidence as the search for the missing woman continues.
Anyone with information is urged to call Crime Stoppers at 1 800 577 TIPS (8477). The public can also submit their tips by logging onto the Crime Stoppers website.
http://www.cbsnews.com/8301-504083_162-20043782-504083.html

Piper




Posts

: 10277


Join date

: 2009-07-12


Mood

: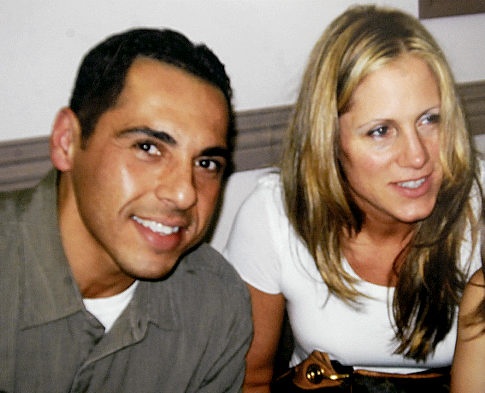 Edwin Coello, ex-NYPD cop with abusive past, eyed in dissapearance of estranged wife Tina Adovasio
Updated: Wednesday, March 16th 2011, 4:22 PM
Four years before she vanished without a trace, a Bronx mom was terrorized by her ex-cop husband while she held their crying baby in her arms, court records revealed Tuesday.
Edwin Coello, the chief suspect in the disappearance of Tina Adovasio, smashed the cordless phone in a fit of fury by hurling it twice against the wall.
Then Coello knocked the stereo and trophies to the floor, the papers state.
"Wait till you see what I do to your f-----g car," Coelle screamed while Adovasio, holding then 1-year-old Mia, quaked in "alarm and fear for her physical safety."
When cops arrived at their Demeyer Avenue home, Coello admitted in the papers "I know I broke that phone."
"But I only did after she came at me with the phone," he insisted. "If there's a hole in the wall, that's because I was pissed off."
The raw account of Coello's alleged domestic violence emerged as cops stepped up their search for the 40-year-old mother of four who is missing and feared dead.
Crime scene investigators also picked through the tidy Throgs Neck home Adovasio shared with Coello and left with four large bags of evidence.
Meanwhile, Coello's first wife was holed up a few miles away in her Bronx home with her son - too terrified to come out.
Joe Adovasio, who is the missing woman's first husband, said he feared the worst but was trying not to alarm their two sons and daughter.
"Look, I'm not an optimistic guy," he said. "I see how these things turn out sometimes."
Adovasio was last seen leaving the house she shared with Coello around 9 p.m. Friday, sources said.
A blurry image of a man believed to be Coello was caught on tape around 1:30 a.m. Saturday taking a small bag out of the house and placing it inside a double-parked car. A short time later, he is seen dragging a duffel bag "big enough to hold a body" to the vehicle, the sources said.
Read more: http://www.nydailynews.com/news/ny_crime/2011/03/16/2011-03-16_edwin_coello_exnypd_cop_with_abusive_past_eyed_in_dissapearance_of_estranged_wif.html#ixzz1GnZCbNU3

Piper




Posts

: 10277


Join date

: 2009-07-12


Mood

:



Thanks for posting this info and bringing it to our attention, Piper. Estranged hubby has a history of domestic violence. Not good!
I hope she is safe and is found soon. It does not sound good though.

Ann - Tx




Posts

: 14658


Join date

: 2010-08-11


Location

: Texas


Mood

:



Hi Ann! I agree.........

~Snipped~

The ingredients are all there, once again, for the stew that many missing mothers find themselves in. A past history of domestic violence, so bad that they interfered with his job as a police officer, a wife that had had enough and boldly made plans to end the relationship, and the fact that he was the last person to see her, all adds up to a presumption of guilt. Although not yet charged, nor convicted, and ultimately presumed innocent, Edwin Coello joins the ranks of Scott Peterson, Mark Hacking, Drew Peterson, Shon Pernice, and recently convicted murderer, Doug Stewart, as another man who thinks his wife just "ran off."

Another family is devastated by the not knowing where their loved one is, along with four children who deserve to know what has happened to their mother. Of course, hope is always there that she is found alive, perhaps safely escaping the anger and wrath of a man who's repeatedly beaten and abused her.



Continue reading at NowPublic.com: Tina Adovasio: Mother Missing From Bronx, NY: Murdered? | NowPublic News Coverage http://www.nowpublic.com/world/tina-adovasio-mother-missing-bronx-ny-murdered#ixzz1GrQUGoxV

Piper




Posts

: 10277


Join date

: 2009-07-12


Mood

:



Ex-cop Eddy Coello, charged with murder of wife, will not testify before grand jury: defense lawyer
BY Kevin Deutsch
DAILY NEWS WRITER
Monday, March 28th 2011, 12:38 PM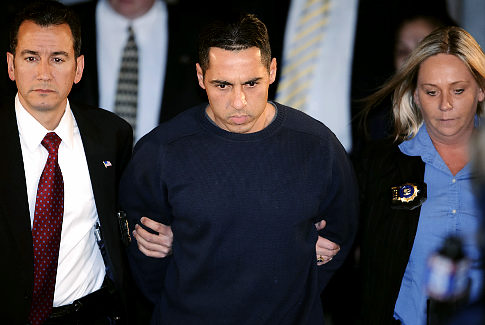 Eddy Coello, 38, is walked out of the 45th Precinct in the Bronx last week after he was arrested last week on second-degree murder charges in his wife Tina Adovasio's death.
The abusive ex-cop charged with killing his wife will not testify before a grand jury, his lawyer said at a brief court appearance Monday.
Clad in bright orange jumpsuit, Eddy Coello, 38, said nothing as his lawyer told the judge he'd stay mum.
"I have consulted with my client," said lawyer Renee Hill. "He will not testify."
Prosecutors said the Bronx grand jury will wrap up tomorrow, when a murder indictment against Coello could be announced.
Coello was arrested last Tuesday, charged with strangling Tina Adovasio, 40, and dumping her body in Westchester County.
http://www.nydailynews.com/news/ny_crime/2011/03/28/2011-03-28_excop_eddy_coello_charged_with_murder_of_wife_will_not_testify_before_grand_jury.html

Piper




Posts

: 10277


Join date

: 2009-07-12


Mood

:



MARCH 29, 2011, 2:31 P.M. ET
NYC man indicted in wife's strangulation

NEW YORK — A grand jury has indicted a Bronx man on murder charges in the strangulation of his wife.

Eddy Coello is being held without bail and says he is not guilty.

He was arrested last week, on the day Tina Adovasio was buried.

Full article:
http://online.wsj.com/article/APdd4e938a0e3249058a75804912ad9959.html
_________________
~Where the heart is willing, it will find a thousand ways. Where it is unwilling, it will find a thousand
excuses." ~
"Do not save your loving speeches
For your friends till they are dead;
Do not write them on their tombstones,
Speak them rather now instead."
- Anna Cummins
Son of Bronx mom found dead grieving on his 11th birthday

By CANDICE M. GIOVE

Last Updated: 7:45 AM, March 20, 2011
Posted: 12:59 AM, March 20, 2011

It was a heartbreaking birthday.

"What makes me really sad is my birthday is Friday," Michael Adovasio sobbed to a teacher at his Bronx school, "and my mom always makes my birthday special."

The grieving grade-schooler turned 11 a day after the body of his mother, 40-year-old Tina Adovasio, was found alongside the Taconic Parkway.

Read more: http://www.nypost.com/p/news/local/bronx/grieving_for_ma_on_th_day_s08dNIeisn6YmpRprYBqLO#ixzz1vvbivb7o

_________________
Updated 1/22/11

Snaz




Posts

: 4972


Join date

: 2009-07-11


Location

: Florida


Mood

:



Oh, that's sad!
_________________
This site feels like running free on a playground on a sunny day with the wind in your hair and the birds chirping around you!~~eva
Oh yeah, life goes on, long after the thrill of livin' is gone.~~~JM

Julie

Admin




Posts

: 27935


Join date

: 2009-10-14


Age

: 29


Location

: buying balloons for eva's 69th birthday


Mood

:



Former NYPD Cop Gets 25 to Life for Killing Wife
Wednesday, Nov 14, 2012 | Updated 8:04 PM EDT
View more videos at: http://nbcnewyork.com.
A former NYPD officer has been sentenced to 25 years to life for strangling his wife, a mother of four whose body was found in the woods last year near the Taconic State Parkway in suburban Yorktown.
Eddy Coello, 40, was found guilty of murder last month in the death of Tina Adovasio.
Adovasio, 40, a nurse, disappeared March 11, and her body was found five days later north of their Throgs Neck home.
Read more: http://www.nbcnewyork.com/news/local/Former-NYPD-Cop-Killed-Wife-Eddy-Coello-Tina-Adovasio-Sentence-179351861.html

Justice4all

Admin




Posts

: 9745


Join date

: 2009-07-02


Age

: 43


Location

: Michigan


Mood

:




---
Permissions in this forum:
You
cannot
reply to topics in this forum