Montreal Girl Who Vanished in 1999 Found Dead

MONTREAL — Police in Montreal announced Wednesday that they have found the remains of Jolene Riendeau, a 10-year-old girl who went missing in April 1999.

Police Sgt. Ian Lafreniere refused to say where the remains were found or under what circumstances, citing the ongoing investigation to locate a suspect in the case. "Sadly, what we can say is that it was definitely a homicide," Sgt. Lafreniere said.

http://news.nationalpost.com/2011/05/04/montreal-girl-who-vanished-in-1999-found-dead/




eva




Posts

: 10008


Join date

: 2009-10-15


Age

: 34


Location

: the wintry shivery leafless forest


Mood

:



How sad. It took 12 years to find her little body. She would have been 22 years old now, and no telling what she could have become and accomplished in her life.

At least her family can begin to have closure. Hopefully they find out who did this to her.

_________________
"Children are the hands by which we take hold of heaven" -----Henry Ward Beecher


sitemama

Admin




Posts

: 29862


Join date

: 2009-07-09


Age

: 76


Location

: Caldwell/Catawba County, NC


Mood

:



~Snipped~
The disappearance of Jolene terrified her Point St. Charles neighbourhood in Montreal and elicited an unprecedented response from police, community organizations and neighbours, who helped look for her.

The outgoing, street-smart youngster, became a household name as almost one million posters were plastered on telephone poles and shop windows across the province.

It was on a spring afternoon 12 years ago that Jolene returned home from school and helped her father prepare supper. The feisty girl loved to peel potatoes, something she did that afternoon in the kitchen of her apartment.

After she had finished, Rene Riendeau gave his daughter $2 so she could buy something at the local corner store. Jolene put on her roller blades and left home, telling her dad she would be back an hour later for dinner.

It was 4:30 p.m. on April 12, 1999.

Jolene skated to a corner store about six blocks from her home. A neighbour saw her munching on potato chips outside the store a few minutes later. But instead of returning home, the young girl mysteriously vanished. No one saw her being kidnapped; no one heard cries for help and no one saw her leave with anyone.

Jolene became a household name, like so many of these other missing children we follow. It's so sad that it took 12 years to find her. RIP Jolene...

Eva, please keep us updated when they release where she was found and what the circumstances were. I would like to see her killer brought to justice, I hope there was some sort of evidence found with her remains that could possibly lead to her killer.
Last edited by Piper on Thu May 05, 2011 9:28 am; edited 1 time in total

Piper




Posts

: 10277


Join date

: 2009-07-12


Mood

: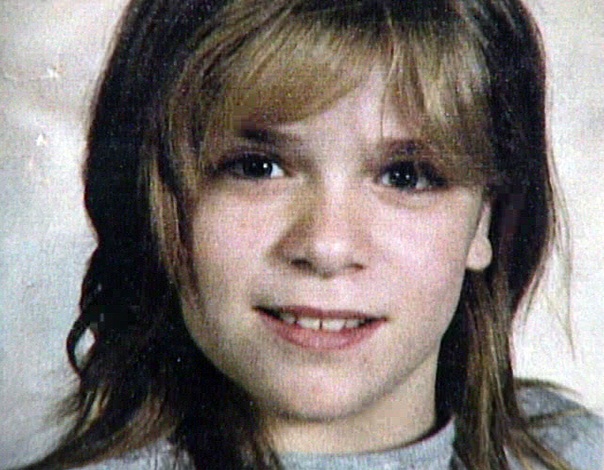 Jolene Riendeau, a 10-year-old girl who went missing in April 1999

Piper




Posts

: 10277


Join date

: 2009-07-12


Mood

:



~Snipped~
While police won't say how they came to locate the missing girl's body, Sgt. Ian Lafreniere said investigators are pursuing a lead that could help them break the case.

"We do have a very serious lead about a possible suspect," Lafreniere told CTV News Wednesday.

"Knowing where we found the body, how it happened, when we discovered the body; that is the kind of detail we keep for ourselves."

Lafreniere said police are keeping the details of the case under wraps for now.

He said that investigators told the Riendeau family about their tragic finding on Wednesday morning.

"For them it was a shock," said Lafreniere.

The family gathered together on Wednesday, but made no immediate statements to the press.

http://ottawa.ctv.ca/servlet/an/local/CTVNews/20110504/remains-of-missing-montreal-girl-110504/20110504/?hub=OttawaHome


Sounds like they might have a very strong lead!!

Piper




Posts

: 10277


Join date

: 2009-07-12


Mood

:



Find Jolene Riendeau Facebook page:

http://www.facebook.com/group.php?gid=4073967218&v=wall



Piper




Posts

: 10277


Join date

: 2009-07-12


Mood

:




---
Permissions in this forum:
You
cannot
reply to topics in this forum