The problem lies within the justice system...GIVE THEM DEATH INSTEAD OF LIFE!!!!!!
County man gets life for killing girlfriend's toddler daughter
BY VALERIE SCHREMP HAHN • vhahn@post-dispatch.com
Posted: Saturday, August 13, 2011 12:25 am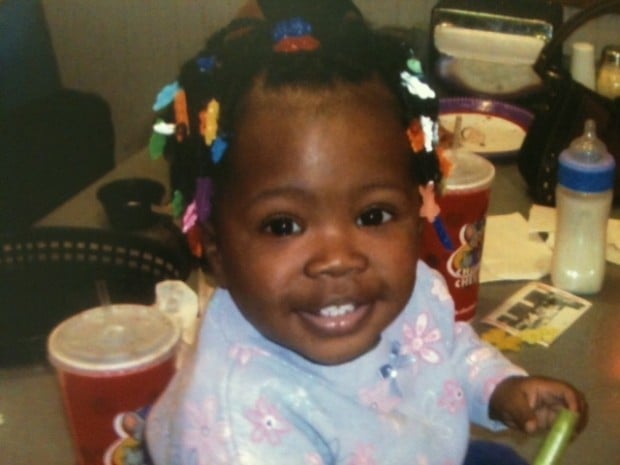 CLAYTON • Convicted killer Anthony O'Neal wore a surgical mask and a white mesh bag over his head as an unusually large contingent of officers and bailiffs escorted him into a St. Louis County Courtroom Friday morning.

They were taking no chances after what happened July 15, as O'Neal was led from a court where a jury had just convicted him in the beating death of his girlfriend's 14-month-old daughter.

As Circuit Court Judge Steven Goldman was thanking the jury that day, O'Neal turned and spit in the face of court clerk Stephanie Cook.

"Did he just spit on me?" Cook, in shock, said at the time. She turned to the judge. "Did you see that?"

Hence, the mesh hood when O'Neal returned to face sentencing and a charge of contempt of court. Goldman ordered him to serve life in prison for second-degree murder and tacked on five months and 20 days for contempt...

...O'Neal had been watching the girl alone overnight in the girl's mother's apartment in the 300 block of Chambers Road in March 2009. When the girl's mother returned after working an overnight shift, she found the toddler dead. The child had severe bruises and burns from a space heater all over her body, head trauma and tears to her internal organs.
"Over the past 40 years in St. Louis County, I don't think there's been more damage done to another human being than in this case," Goldman said.
Read more: http://www.stltoday.com/news/local/crime-and-courts/article_dadd3e3a-c4fa-11e0-8d7d-001a4bcf6878.html#ixzz1V0pBogcH
_________________
~Where the heart is willing, it will find a thousand ways. Where it is unwilling, it will find a thousand
excuses." ~
"Do not save your loving speeches
For your friends till they are dead;
Do not write them on their tombstones,
Speak them rather now instead."
- Anna Cummins
Oh my lord, another boyfriend killing a helpless child. It's never going to stop. I agree with you Pi, death not life for these monsters. Rest in peace little Josie

Piper




Posts

: 10277


Join date

: 2009-07-12


Mood

:



This is happening so much lately, they should change the laws. If an adult kills a small child, they should automatically get the death sentence, and it should be carried out within a short time after the verdict. Not wait 10 to 12 years like in most cases. Too bad if they execute an innocent one or two, still won't make up for all the ones who have gotten away with it.

_________________
"Children are the hands by which we take hold of heaven" -----Henry Ward Beecher


sitemama

Admin




Posts

: 29870


Join date

: 2009-07-09


Age

: 77


Location

: Caldwell/Catawba County, NC


Mood

:




---
Permissions in this forum:
You
cannot
reply to topics in this forum